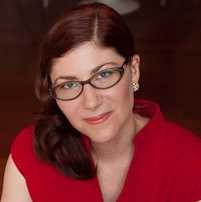 I've realized based on recent phone calls and inquiries that there is some widespread confusion around the word "FASHION STYLIST." Part of the issue stems from the fact that many stylists (as naturally creative people) are also fashion designers. And, some fashion designers, like Tom Ford, were actually just really good stylists. Some clarity would help in this department.
Fashion designers create clothing, and they may not necessarily be great stylists. They typically sketch the item or outfit, create the pattern, pick out the fabric and trimmings, sew the garment, and fit the garment to the individual. If the garment is mass-produced, there is someone who liaisons with the factory to make sure that each piece turns out as planned. The product of a designer is the actual garment.
A fashion stylist is someone who selects clothing and accessories for a fashion advertisement or editorial. There are many different types of potential clients for a stylist. For example, a celebrity may hire a stylist to dress them for a red carpet event or for their private life. The job description varies widely as some stylists work on exclusive projects like music videos, acting as a costume designer to create one of a kind looks for the star.
I am a fashion stylist who has experience in high-level commercial jobs for print magazines, but I also work with a small number of private clientele. For the everyday woman, I help with streamlining her closet, finding her personal style, restructuring her wardrobe, educating her on the best colors and shapes for her body, developing good shopping habits, and changing her relationship with clothing. I do not make or sew clothing myself. However, I have an in-depth understanding of garment construction, the specific fabrics that hide flaws, and which shapes are most flattering for which body types.
Want to work with a wardrobe stylist?  Click here to schedule your complimentary 30 minute style assessment call dedicated to find out how you can transform your style and end closet overwhelm today.