About Alexandra:
NYC Personal Stylist, Author & Makeover Consultant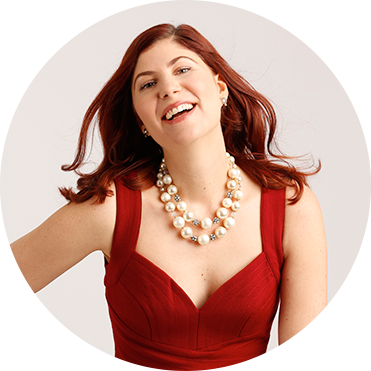 Based out of Manhattan, Alexandra Stylist offers NYC personal stylist, shopper and wardrobe consultant services, with shopping included in the following neighborhoods as well as elsewhere in Manhattan:
Soho

Flatiron

Midtown

Madison Avenue

Fifth avenue

Chelsea

Meatpacking district

Nomad

Williamsburg
I specialize in total makeovers and can help you rebuild a wardrobe. Schedule a style call today!
Is your closet bursting with clothing BUT you still feel like NOTHING TO WEAR?
(Translation: Nothing to wear that feels like who you are NOW!!?)
Hey, I'm Alexandra — personal wardrobe stylist based out of Manhattan.
With over sixteen years of experience styling women of all shapes the most rewarding part of my job is that I get to revamp the style of REAL women leading REAL lives.
Women who understand that curves come and go — and that a closet crammed full of designer clothing doesn't guarantee happiness…
…or a good fit, for that matter.
Real women, like you and me.
Most women are only wearing 20% of their closets and feeling like they have nothing to wear every day.
After working with me, my clients wear 80% of their closets and are addicted to the daily compliments on their style.
When you're in alignment with what looks and feels good on you, then you'll love what you wear . . .
And when you love it, you'll wear it.
Simple, right?
Love,
Alexandra
"Lady A."
Say Hello!
Email: ag@alexandrastylist.com
Pinterest: I love to pin. Join me?
Facebook: It's a virtual style fest, up in here.
Instagram: @alexandragreenawalt