Can you recognize this actor? Bet you can't put your finger on it.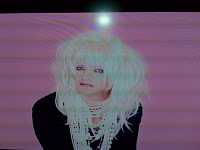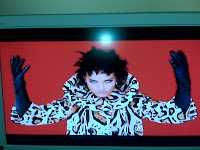 It's Jude Law as Minx in the movie RAGE set in the fashion industry. I love that Jude has the kahunas to play a 'model' and does such a hilarious Russian accent. His different looks are strong, striking, and playful.
The movie was done with a very small budget and shows you how you really can tell a moving story if you have strong actors-which the movie does. Judy Dench, Diane Weist, Steve Buschemi, and several other star in monologue format.
So back to Jude…isn't he just the sexiest…even as a woman??