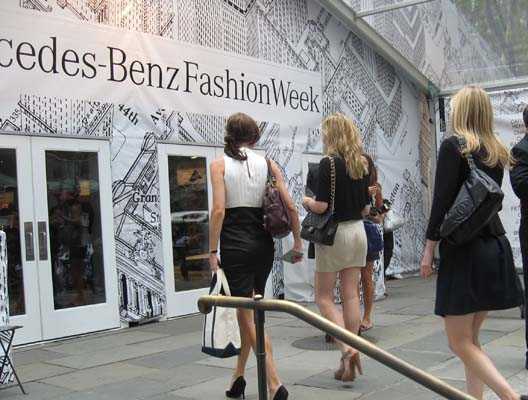 Demystifying Fashion Week: How to Get Invited to New York Fashion Week
PR companies and fashion designers want something from the audience. It is an even exchange. Designers are seeking publicity for their line. The more PR they get for a clothing line, the bigger the chance that a designer store will carry that line, which leads to sales. It's all about money. If you think that PR companies put Anna Wintour in the front row because they like her, you are wrong. Anna Wintour is one of the most powerful women in fashion. The readership of Vogue is impressive, and a designer knows how much business they will get if they are in a Vogue editorial.
Some ideas to get you into a show:
1. Study the designer list. Get familiar with who shows at www.mbfashionweek.com.
2. Pick a designer that is not on everyone's lips, i.e. don't try to gatecrash Baby Phat, because you will be trampled. This is a true story. I was invited, but so were 500 other fashionistas. After being elbowed the whole time, I left early. The clothing was not worth the experience.
3. Scary bouncers outside of the tents are not serious. When entering the tents, know the name of the designer showing. They will let you in.
4. Arr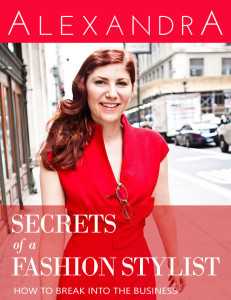 ive early but not too early. Give them your name. Be friendly with the clipboard people. Dress cool/different/stylish like you belong in the fashion world. Timing is everything. The worst thing you can do is try to talk to a publicist two days before the show. They will be so frazzled that they will want to shoot you.
5. See if you can find a fashion magazine or blog to hire you to cover the shows. If you are really desperate, offer to work for free. Then, register for the fashion week press registration registration.mbfashionweek.com. Make sure to do this well in advance. Deadline for early registration is January 13, 2012. This list will not guarantee you an invite, but it will help your odds. If the magazine or blog is unknown or completely made up, publicists may choose not to invite you.
6. PR companies want a full house. Call smaller, well known PR companies that work fashion shows to get on their mailing lists. It helps to have cool job in fashion or to be a fashionista, socialite, or public personality.
7. Ask your friends. In New York, it's not what you know but WHO you know! Next fashion week at Lincoln Center in September 5-12, but off-site events expand to the week before and after.
Would you like to become a fashion stylist and want more info? Check out my first e-book Secrets of a Fashion Stylist that will give you the skinny on fashion styling as a career.
Looking for a style makeover so you can be red carpet ready? Click here to schedule your complimentary 30 minute style assessment call dedicated to find out how you can transform your style and end closet overwhelm today.