SECRETS OF A FASHION STYLIST
The Ultimate e-Book to break into the fashion styling industry
I get asked for advice on how to become a fashion stylist all of the time. I wrote this book to tell you how to break into the business – while maintaining your integrity. Do you religiously watch:
Project Runway
Rachel Zoe Project
What Not to Wear
Is it your dream job to become a fashion stylist for photo shoots?
Are you confused about where to start?
This book is for you.
Find out:
The inspiring story of how I got started in the impossible to penetrate fashion industry
A clear definition of the different kinds of stylists so you can determine your own niche
What you need to do to get hired on legitimate styling jobs
How to stand out from your competition
What big no no's you should avoid
..and many more secrets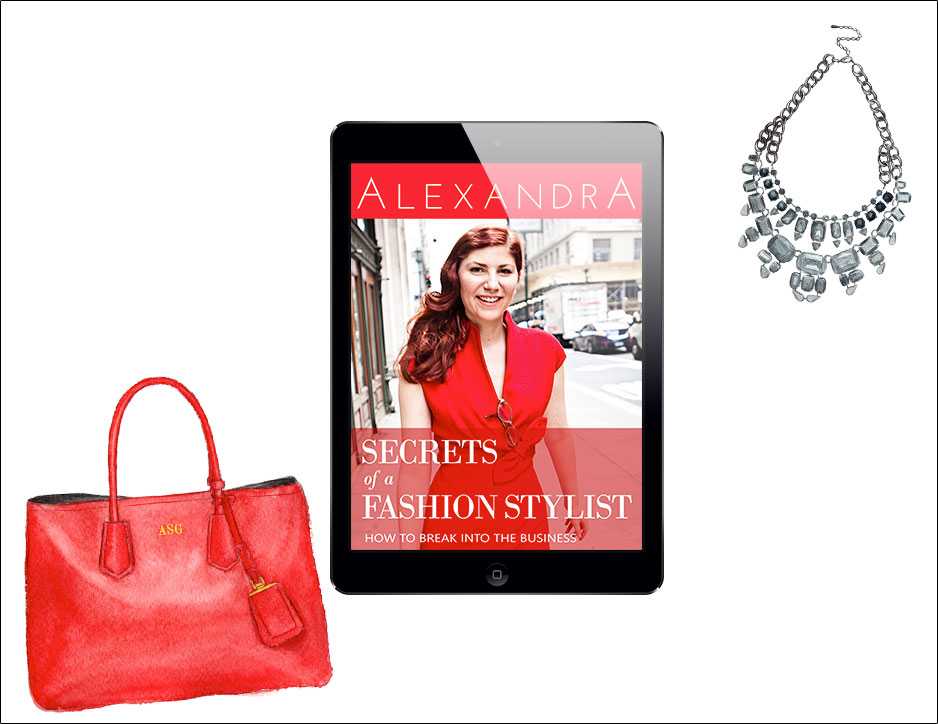 Please note: MASTERCARD, VISA, AMEX and are currently accepted.
You are about to purchase the E-BOOK Secrets of a Fashion Stylist available via DIGITAL
DOWNLOAD ONLY
AS A PDF.
As an PDF eBook you will be able to read the book instantly on:
Kindle
Nook
iPad
Laptop or computer
It will NOT be sent to you in the mail.
You will be automatically be redirected to the download link after purchase. Another link will be sent to you in your email. If you don't get the link right away please check your SPAM FOLDER or send an email to info@alexandrastylist.com