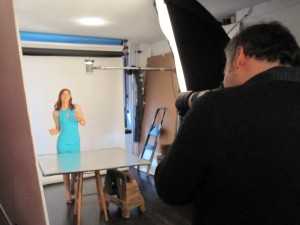 For photo shoots+red carpet events, stylists often borrow clothing from showrooms for models, celebrities, and well-known socialites to wear. Occasionally civilians get wind of this and ask me as a stylist if I can borrow clothing for them too. What most people don't realize is it's not as simple as "borrowing clothing"; it's all about politics and the behind-the-scenes pecking order, which goes in the decision-making process of who gets what and when.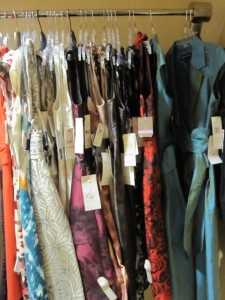 Let me elaborate.
Your ability to borrow clothing samples, which are mostly sample size, is based on the following factors:
The merit and weight of the project you are pulling for. An example, if you will, is a legitimate magazine online or offline, requiring a healthy readership. The more powerful the outlet or celebrity, the more power you have in pulling. If no one has heard of your celebrity or your online blog doesn't have strong readership and an actively engaged audience, your chances of borrowing Chanel or well-known big designers are slim to none. You might be able to finagle young designers who want their work photographed, but that's unlikely.
The relationship the stylist has with the showroom. Your reputation is everything in this business. Maybe you have borrowed from the past and returned the item(s) late, or possibly returned damaged goods or never returned goods at all. The showrooms likely won't grant you the privilege to borrow again. If they do, they may let you pick out items but then remove certain items from your bag without telling you. Surprise!
Who else is borrowing or shooting at that time. If you're pulling for a small magazine and Vogue wants the items you requested, guess what? Vogue is getting them, no questions asked. The showroom is going to protect the image of their client first and make sure the garments are shot by the best possible teams and outlets available. The same hierarchy exists for celebrities too. Angelina Jolie will always trump a sitcom actress.
In closing, if you're not able to borrow, just remember that there are other options to explore and that are available to you. You can rent clothing + accessories from studio services that buy from the big stores. It's less complicated, and everyone is happy in the end!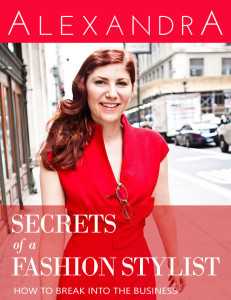 If you found this article helpful and want more info on how to become a fashion stylist.
Check out my first book Secrets of a Fashion Stylist which goes more into depth about borrowing clothing.
If you're a stylist working in NYC you will find my second book which includes lots of tools like where to rent clothing and accessories, where to get racks, steamers, and stylist equipment along with all of my industry contacts from the past 15 years Vetted by a Stylist. 
Looking for a style makeover? Click here to schedule your complimentary 30 minute style assessment call dedicated to find out how you can transform your style and end closet overwhelm today