It's not everyday that you go to a fashion show and a style icon dies. For that reason, yesterday's Joanna Mastroianni fashion show will go down in history. As a stylist I've been a fan of her work for years. She's a bit under the radar for the general public but is known in the industry. Her fall 2012 presentation was attended by seasoned style icons Zelda Kaplan, Iris Apfel, Carol Alt, and Cindy Adams.
Sitting directly across from Zelda, I saw her lean on her neighbor and appear to have passed out around stunning metallic look #5, and then she was quickly carried away. I wondered if she fainted, or if she had a heart attack. It all happened so quickly – even with a camera in hand, I thought it inappropriate to snap away (although while shooting the looks I later saw in editing that I caught her leaning on her seat mate). I tweeted about it but heard crickets; this was not a tweeting crowd. I later found out that she passed away at the hospital. Zelda was known for her zany personal style featuring African hats, for her zest for nightlife, and for not letting age get in her way.
The collection was a collaborated journey between Iris Apfel and Joanna- luxurious as usual with old world glamour in the forefront. Beading and details must be witnessed in person-pics only tell half the story.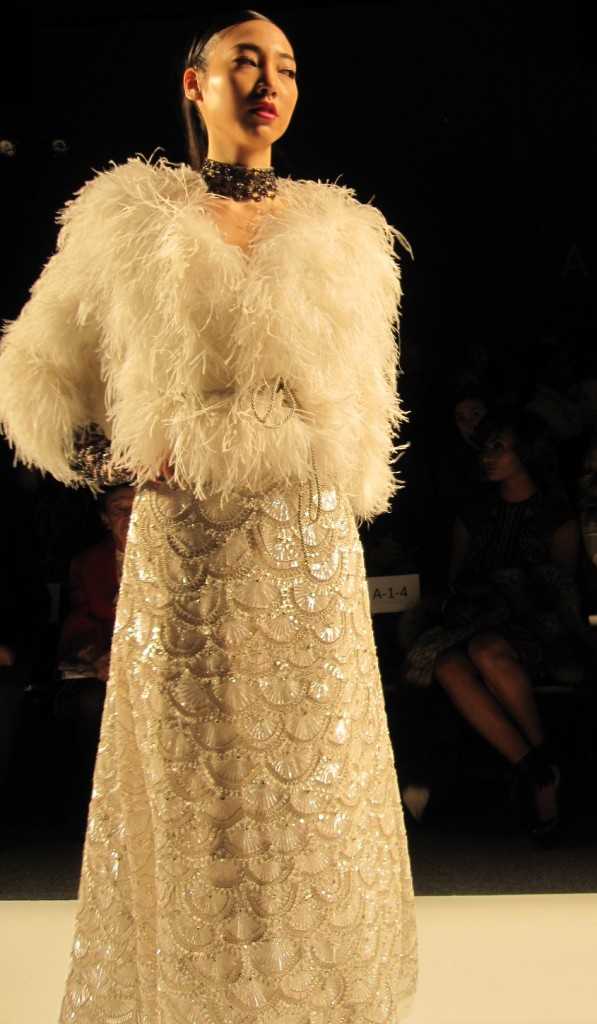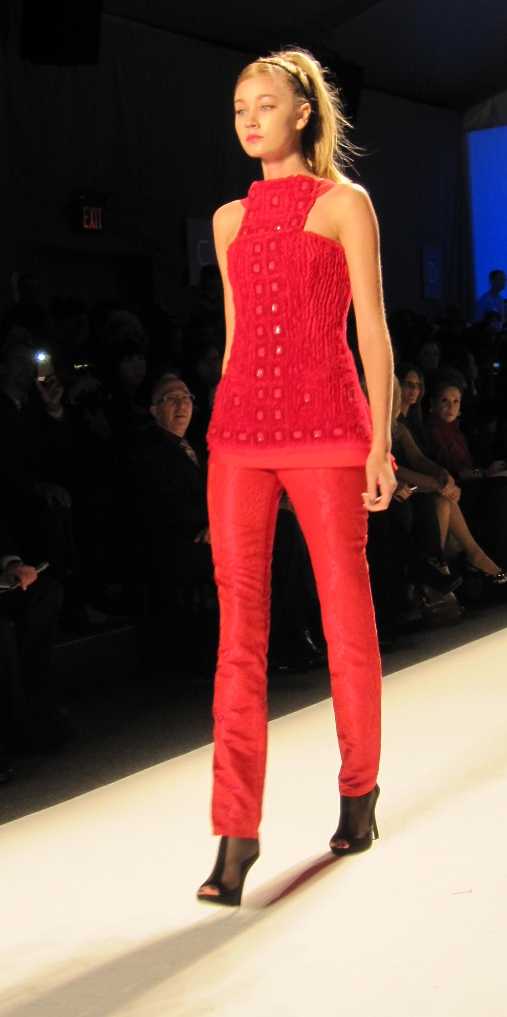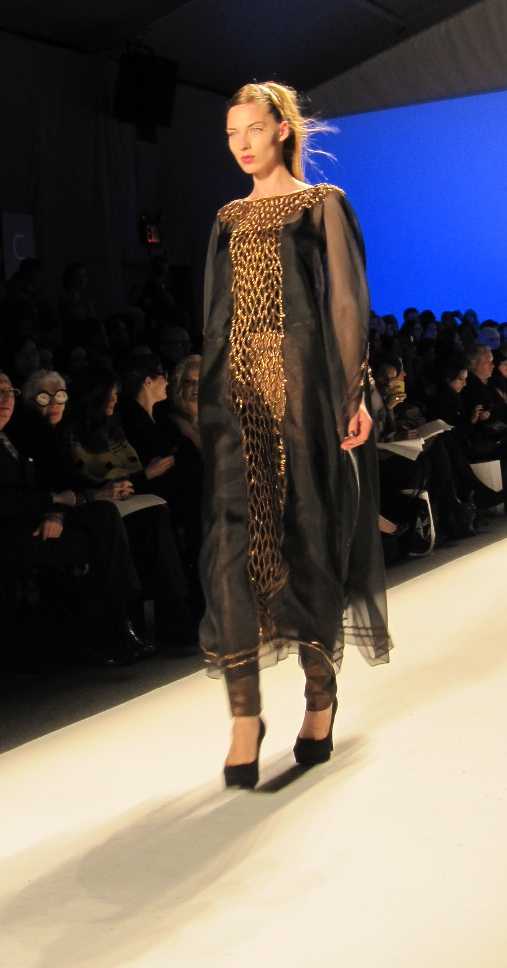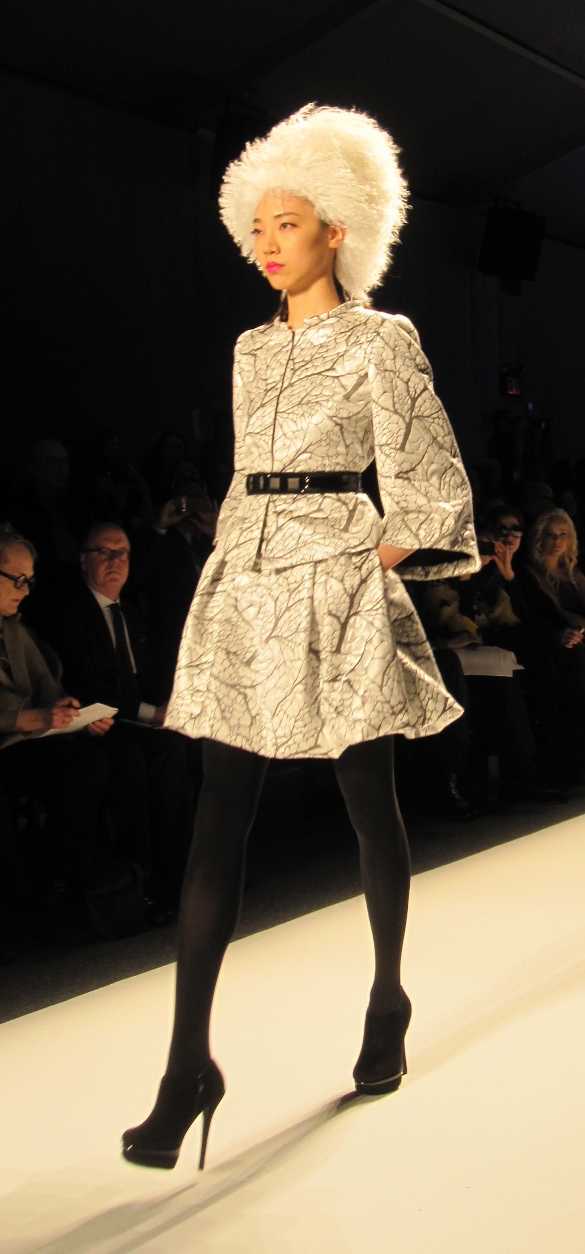 I was very touched to see Joanna dedicate and give tribute to her muse, Iris Apfel, at the conclusion of her show. So often the stylist or muse is in the background, but Joanna is generous and open about her collaborations. It seemed fitting for Joanna to be cherishing style icons like Iris Apfel and Zelda. The collection was also dedicated to close friend Lillian Bassman who had just passed on Monday.
Dying front row decked in a red ensemble with a matching African-style hat is kinda a great way to go. I think they're going to have to pry me away from fashion too. I'm a lifer, like these women who are slow and steady, understated, but quietly making progress. Mastroianni show is not really about celebrities; it's about the clothing. It's truly in her blood.