Is this you?
~ Your pants are so tight they are giving you a stomach ache
~ The dress that used to be your powerful go to…is so worn out that it doesn't feel powerful anymore…just tired
~ Your so called former 'power suits' don't feel relevant now
~ So many things in your closet used to fit but now they are uncomfortable to wear
~ When you open your closet you feel you have nothing to wear and that makes you depressed
You wonder if it's possible to look good and feel comfortable at the same time.
If this is you, please join me on St Patricks day for my style presentation.
HOW TO BE COMFORTABLE + STYLISH EVERYDAY
Live on Facebook
With me, your favorite best selling author
During the Facebook LIVE will learn:
~the 4 essential layers of comfort
~how to avoid looking frumpy
~the secret to looking great even when you have your period
And much more…
Saturday March 17th 10am
Yes it's St. Patrick's Day
Easy peasy…you don't even need wear green…just show up.
Simply join the private facebook group and you will get access to the Facebook live.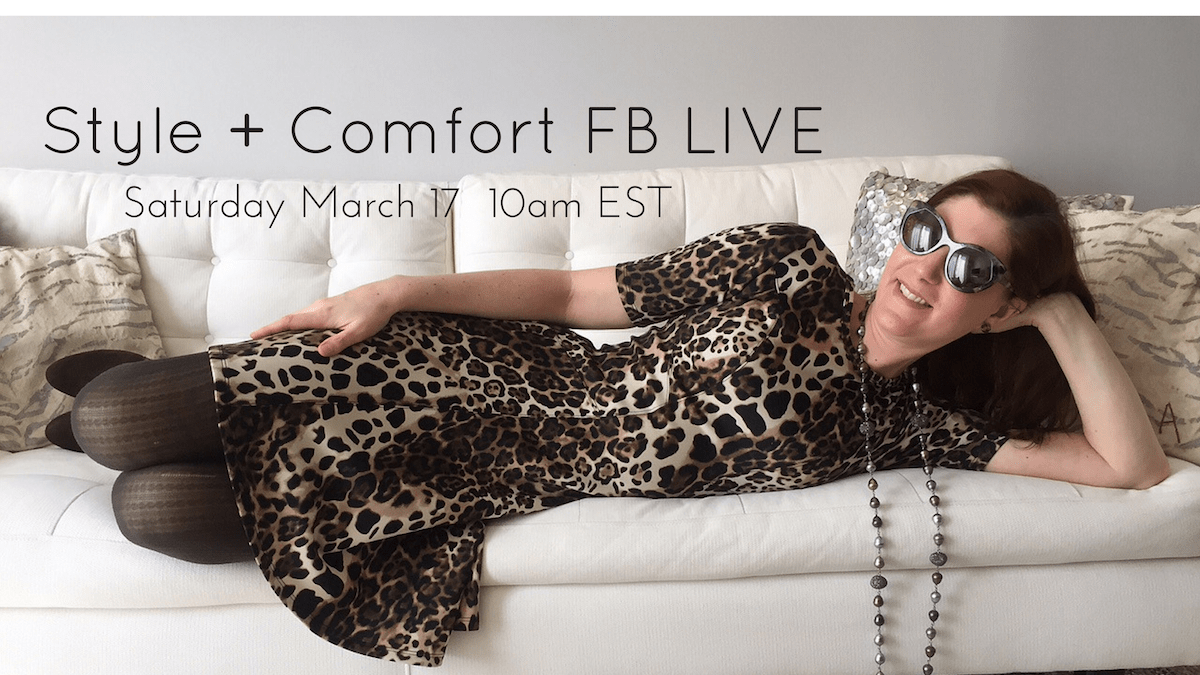 Join here>>https://www.facebook.com/groups/151334412211367/
See you there!
Xoxo
Alexandra
P.S.
STEP BY STEP INSTRUCTIONS JUST IN CASE…
STEP 1 – Make sure you are signed into Facebook
STEP 2 –Click on this group link on Facebook 
https://www.facebook.com/groups/151334412211367/
STEP 3 –Click on request to join the group
STEP 4 –Get details +updates on event inside group discussion post
STEP 5 –Put FB live into your calendar March 17th 10am EST
STEP 6 – Show up inside the group to watch the live video