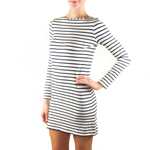 Now that summer is upon us, how are you going to protect your skin from the sun?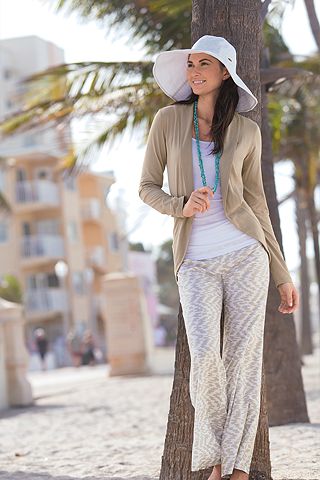 If you live somewhere warm like Santa Monica, Marin county California, or Australia… sun protection is a year round concern.
Here in New York city we get between two and three HOT months of weather!
My Mother has always been super diligent about staying out of the sun and some of her wisdom has thankfully rubbed off on me. She turned me onto sun protective clothing and I have found it is so much easier to put on clothing rather than sunscreen.
Companies who are exclusively making chic+protective clothing are Cover, Parasol, Mott50, and Coolibar. Big companies like Lands End, Nike, LLBean, and Patagonia are jumping on the bandwagon creating certain styles with SPF built in.
Specialists in sun protection companies carry basic tops, swim top/dresses, rash guards, leggings, swim cover ups, dresses, blouses, hats, cardigans, and more.
Each company does different colors and styling. Mott 50, Cover, and Parasol is slightly more fashionable but there are some amazing items from Coolibar. I would say Coolibar's demographic would be for the family going on vacation while Mott50 is for the single Los Angelean, Parasol for the chic jetsetter.
Here are my favorite pieces this season:
I've only see more and more companies get into this sector of the market and I can't wait to see what they design up next!
p.s. If you love my style resources that I share, you might enjoy my next book Vetted in the pipeline. More details to come.