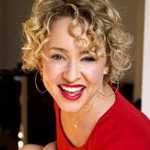 In my style video interview series I seek to discover and showcase female entrepreneurs who I believe are kicking ass in the style and branding department. I met Kate Northrup years ago in New York city through Elizabeth Webb and then would run into her from time to time in the women's entreprenurial circles like Ladies Who Launch and Marie Forleo's RHH Live and B-school. Most recently I've been impressed by her website makeover and more prominent integration of her style+image into her website. So I thought she would be the perfect candidate to interview. More about her:
Kate Northrup is a professional freedom seeker and creative entrepreneur. She created financial freedom for herself at the age of 28 through building a team of more than 3,000 wellness entrepreneurs in the network marketing industry. Her philosophy is that if you free yourself financially you can be fully present to your purpose on the planet. She's committed to empowering as many people as possible to have the ultimate luxury in life: choice. Kate has spoken to audiences of thousands with Hay House, Wanderlust, USANA Health Sciences, and more. She's writing her first book, Money: A Love Story, Untangling Your Financial Woes, Creating the Life You Really Want, and Living Your Purpose (Hay House, September 2013). She also continues to mentor entrepreneurs through her network marketing team, The Freedom Family. Find out more and take her free quiz to find out what your relationship with money says about you at katenorthrup.com.
Kate's desired style is feminine, classic, and playful. She would like the world to see her style and business as powerful, warm, and high-end. She would like to teach women how to value themselves more, resulting in them commanding more value from others and making more money and being better at managing the money they have.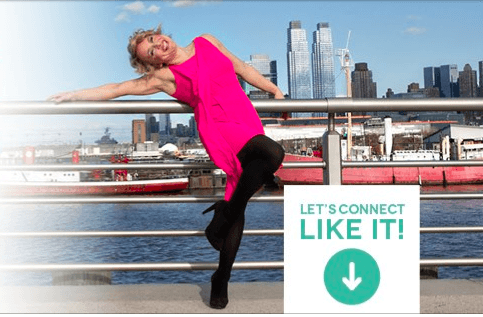 NEW photo of Kate (amazing hot pink dress with open and dynamic body language)
In this video we go beyond color and branding and dive deep into her recent online makeover. Tune in for the inspired discourse. If you would like to follow along, here is the ajoining pinterest board.