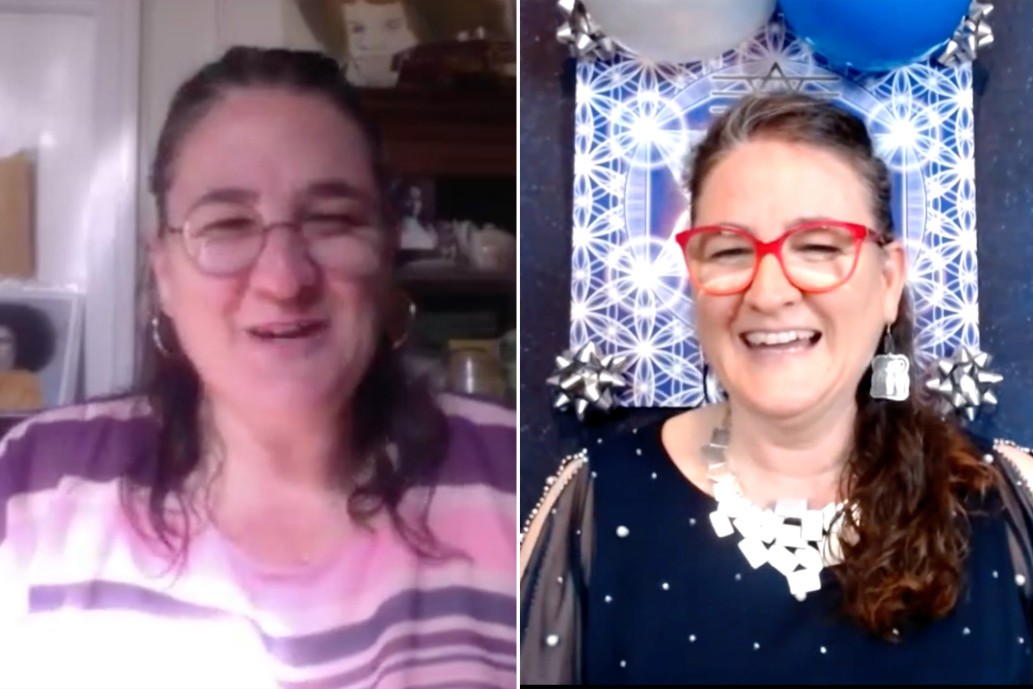 During the corona virus pandemic a former client, Stephanie Wild who worked with me over a year reached out to connect me with a friend of hers who was interested in doing a makeover in preparation for her youtube channel launch.
Georgia Marantos and I hopped on a ZOOM call and despite everything being shut down I realized very quickly and intuitively that I could help her during this time by making one small tweek.
We would do all of our sessions via online video via facebook +zoom, texting, calls and email.
She wanted to work on her style brand to prepare for her youtube launch channel coming up in the next month.
I told her it would be tight but we could do a 1:1 expedited custom makeover package. Over the next 5 weeks we met at least weekly online to sheppard her through the process.
We started by discussing her branding goals and how she wanted her audience to see her.
We then spoke about her natural coloring and her shape and discussed what styles would flatter her and how we would intersect that with her branding colors.
We also had to factor in what would look good on video since that is how her clients would see her in this new digital world.
She wanted to appear down to earth and trustworthy so using a shade of navy, purple, and metallics was the way to go.
We wanted her branding to really pop and make a positive impression. Over the course of 5 weeks custom style makeover for ZOOM we dove into the following areas:
*Colors + Shapes best for her
*Lighting and environment on camera
*Bringing out her natural beauty with a makeup lesson
*Hair tutorial so that she could style her own hair
*Bra fitting so that her clothing would look fabulous on her-even more crucial now that on camera is from your boobs up
*What to purchase and keep clothing wise
*What to purge from her closet so she could start fresh
*How to accessorize for camera
*How to style it all together and look fantastic on camera
*New glasses to wow the audience
*Dress rehearsals to make sure it all looked amazing
*VIP photoshoot with dream team of hair/makeup and art direction with Manhattan photographer Michael Benabib.
By the time her youtube launched she was ready, comfortable, confident. Not that the whole thing didn't have it's moments of inner challenges. She wished to be more visible for her wellness transformation work and after we finished the New York Post approached me about doing this feature story. Talk about SPOTLIGHT!!


She called the experience life changing and says she does everything differently now. She said, "Alexandra chose colors and outfits that complimented me and reflected my essence and presence in the worldd so that I feel more comfortable and confident. I'm now a better version of myself. Alexandra exceeded my expectations."
Looking for your own digital glow up reach out to me here to schedule a call.