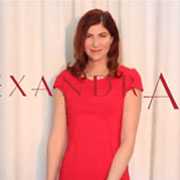 PRESENTING my very first Style Truth Bomb (trust me it's harmless) video which approaches the subject of the fit conundrum in the USA. If you've ever tried to navigate a big department store you may have been frustrated to attempt to know what size you wear across the board.
This video series is meant to be fun and informative.
It's about Real Style for Real Women living Real Lives.
The catalyst for the video series was actually my new program SIX FIGURE STYLE. In honor of opening registration for this online self-styling program, I am Style Truth Bombing you!
There will be more juicy videos for you in the future. Stay tuned on the blog!
p.s yes, you read it right…REGISTRATION FOR SIX FIGURE STYLE IS OFFICIALLY OPEN!
Woooohooo! Check it out here>>>>http://bit.ly/17isENI
p.p.s Early bird gets the worm! First 5 women who apply will get an online style presence audit.