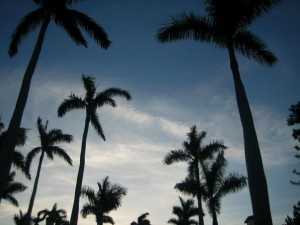 It's that time of the year again for my annual trip to Art Basel in Miami for a dose of art and sun.  I'm a proud veteran visitor since I was there for the very first year in South Beach.
Art Basel has grown to a full-on extravaganza with over a dozen satellite fairs and 50,000+ people in attendance. Over the years I have attended every single one of them… some were awesome… and some had nada.
I've weeded through the good, the bad, and the ugly for you so you can save time.
I've noticed that my taste is based on what's  fun and playful and I find that the original fair tends to be a bit stiff, formal, and too blue chip.
This year I'm looking forward to the following attractions:
Pulse
Scope
Aqua
Art Miami
Rubell Family Collection
Design District
Wynnwood Walls
Plus the daily fashion show on the street (feels a bit like NYC has invaded Miami during this week)
My favorite hotels for design:
W South Beach
Delano (a classic even though it's been around awhile)
Fontainebleau
Soho House
Icon Brickell
The Standard
The Freehand (although technically a hostel it's pretty chic)
Mondrian
Townhouse
Setai
Hotel Victor
My top places to get my water fix + spa on
The Standard
Russian Turkish Bath
The Fountainebleau (amazing indoor water spa with oodles of pools and gorgeous marble setting. Martha Stewart named it the top spa in the US)
Xoxo
See you poolside!