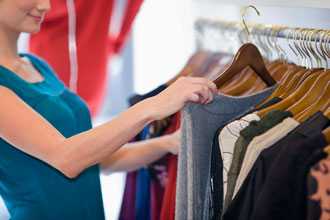 Have you ever been at the register in a store with clothing and accessories in hand but you had a funny feeling in your gut?
Should you buy it or not?
Not sure?
Well that's exactly why I've created a podcast outlining the 5 questions which I ask my private clients.
These are the exact 5 criteria crucial to avoiding a fashion hangover.
It's great to have strict guidelines to keep you on your style goals.
And my clients know that I will keep their needs and wallet in check.
Download your free copy now here>>>>http://bit.ly/Jix51U
Load onto your ipod or smart phone and take it with you everywhere.
You can thank me later 🙂
Want more DIY solutions to your style challenges?
I will be opening up Six Figure Style this Spring.
Jump on the notification list+get free style training videos.
SixFigureStyle.com