What to Wear Wednesdays
Stylist Secret Source:
Selma Karaca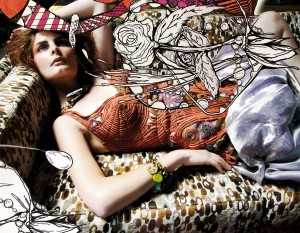 I met Selma Karaca when I was first living on the Northside of Williamsburg in Brooklyn. I don't remember exactly how we met, but I do remember being so excited by her clothing line. I've always thought she could be the next Alexander McQueen if she was backed by LVMH. Her garments are very editorial and avant guard, and she has become my go-to source when I need to pull pieces for a creative editorial fashion shoot. I've even introduced her to many other stylists!
What is equally exciting is that after having retail experience at Edge*NYC, Selma is primarily selling at street fairs, art fairs, and directly from her atelier. Her collection has evolved into the perfect blend of highly creative but wearable designs. Esperanza wore a Selma Karaca chartreuse gown at this year's Grammys, so this designer surely won't remain under the radar for much longer.
Watch for her name in lights….