Last week I mourned the loss of two gems here in New York. Both are included in my next book –  Vetted by a Stylist, which features NYC's finest style spots.
They are Magnolia Organic day spa and Fragments multi jewelry shop in Soho.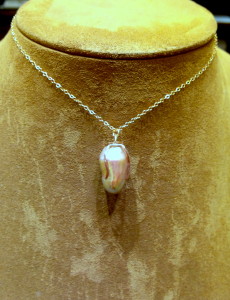 I had been getting my organic facials at tiny/cozy Magnolia since 2001 when I moved to Williamsburg Brooklyn, and then continued with them as they moved into the city on 31st street. Every sweet Polish aesthetician was wonderful and charming so I never went to a specific girl because I always knew I would get a great facial. I became friendly with the owner Eva and had some wonderful facials from her. I had a last facial there on the last day they were open and asked what happened to their business. They were beyond busy when they were at their Williamsburg location and back in the day there weren't any nail spas up and down Bedford Ave. My facialist who had worked with Eva for 8 years told me Groupon and Living Social ruined their business because they would lose money on the 'deals' and the customers who got those 'deals' never returned to the spas. It's a sad day in commerce when good businesses who provide quality service can't stay afloat.
I'm not sure what happened to Fragments Jewelry shop which was my favorite place to take clients who wanted to buy quality jewelry but not pay inflated designer prices. They carried over 60 different independent designers and had the best selection I ever found. I don't have a replacement in my book for them yet but I'm excited to see what new places pop up in NYC in their place.