This post is for you, Mom! It's her birthday today, and I thought it would be fitting to do a post relevant to her and her issues as a CMM (Chic Marin Mom).
I spent some time working with clients this summer throughout Marin County and San Francisco, witnessed firsthand what the biggest style challenges are in the region, and have some great solutions. It seems to me that, due to California's healthy and active gym lifestyle, most women are living their lives primarily in their Lululemon and Pata-gucci-a upscale sweats.
As a personal style expert, and based on some interactions with several Marin women, I've realized that there is a lack of knowledge about what could be the next step up style-wise. They wonder, "How can I get out of my activewear, but still be super comfortable and look more polished?"
The answer is really about balancing the casual with the dressy. Here are two outfit ideas:
1. Your best fitting, most stylish dark sweats or leggings (no baggy butts, please)
+ a stylish jacket or sweater
+ jewelry
+ dressier leather sneakers (navy or metallic are great)
+ scarf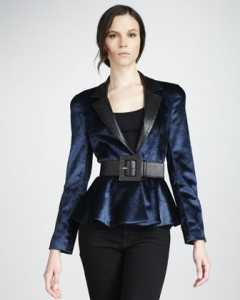 Alice + Olivia Belted Peplum Blazer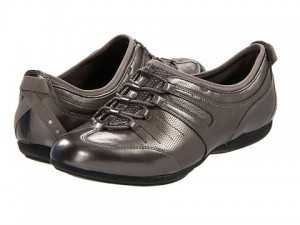 PRIVO BY CLARKS PURSUIT HAPPINESS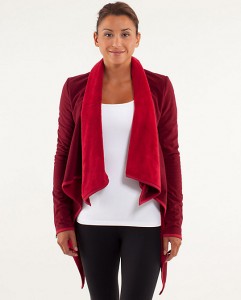 Lululemon Presence Of Mind Jacket
2. Your dressiest dark wash tailored jean
+ navy cotton stretchy jacket with tailored touches
+ jewelry
+ black booties
+ optional scarf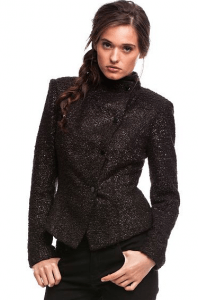 Armani Boucle Jacket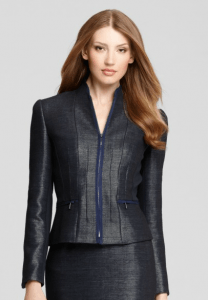 Elie Tahari Romy Jacket – SOLD OUT.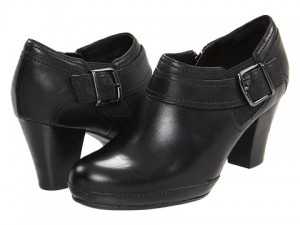 Clarks Vermont Vivi