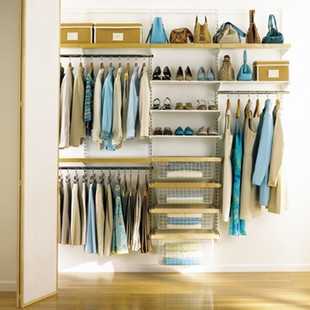 (Missed out on the first 5 tips? Click here to catch up)
1. Staying attached to things from the past – You still own the company, so why do you need to own the t-shirts too? Keep the memories; lose the clutter.
2. Not properly caring for your shoes, bags, & scarves – Shoe trees can prolong the lives of your shoes. Don't forget to clean your scarves and to stuff your bags with tissue.
3. No organization – If everything is just mixed in, how can you see what you have?
4. Keeping things which need to be altered in your closet – Unfortunately, there is no tailoring genie in your closet, so these items need to be removed and taken to get tailored. I keep a bag for tailoring and a bag for dry cleaning in each closet to properly sort and stay on top of it.
5. Too many items on the floor – It's best to have things off the floor so that you can properly clean on a regular basis.
Purging a closet can be one of the most rewarding experiences if done right. If you feel overwhelmed by the process and want a professional to bear witness and guide you why not choose one of my packages today. Patience, empathy, and honesty included!