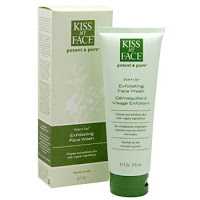 As part of the greening process of my life..I have recently changed my diet for health reasons I decided to take a hard look at all of the products in my life. Everything is under scrutiny and review. Toothpaste, shampoo, moisturizer, facial cleanser, mascara, and the whole lot.
Without getting too technical here I used www.CosmeticDatabase.com to figure out what products were really worth their snuff and which ones were hype. See there are many companies jumping onto the 'natural' bandwagon in skin and beauty but few are delivering true organic, and non chemical products without harsh preservatives. Even within products lines there are some products which are better than others. For example there are some burt's bee's that are great and some that do not score so well from cosmetic database (0 being good). Pretty much everything in the drug store has a bad list of ingredients-forget Aveno! But Vaseline 100% petroleum passed with a flying zero. Here's a list of the new ones' which I brought into my life:
Juice Beauty Green Apple moisturizer sp 15
Korres Natural Mascara
Lush imperalis moisturizer
Lush fresh mask Ayesha
Pangea Organics Blood orange cleanser
Kiss My Face Exfoliating Cleanser
Tom's of Maine Toothpaste with no fluoride or SLS
Onurth French Lavender Relaxing oil
Aubrey Organics Rosa Mosqueta Nourishing shampoo
Burt's Bee's grapefruit conditioner
Good places to find healthy products-Whole foods, health food stores, and a few from Ricky's.
One's I plan to check out as they are online:
Belle's Botanicals http://www.belles-botanicals.com/
Herbalize http://www.herbaliz.com/
Non-Toxic http://www.nontoxicskincare.com.au/
I'm super excited to order BEE LESS VATA from Solavedi http://www.solavedi.com/