3 part series brought to you by Alexandra Suzanne Greenawalt of Six Figure Style, Kendra Richards of Where Beautiful Things Happen, and Francesca Alexander of Social Global Grind.
Professional Make Up Artist Kendra Richards shares tips for Entrepreneurial women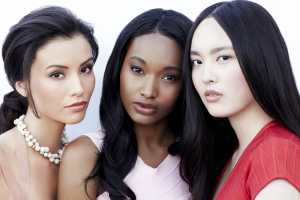 I am going to begin by talking about a basic mindset before I even talk about make up specifics.
I believe that as entrepreneurial women we need to show up for ourselves just like we do for our clients…
When you work for yourself and especially work from home it's easy to slip into the habit of not putting yourself together, not bothering to dress in something that makes you feel empowered and great, or doing your hair and make up because you think nobody is going to see you. While it may seem that is exactly the appeal of being able to work from home what we are forgetting is that we are someone and we are worth showing up for. Showing up for ourselves first and foremost helps us show up for others.
As a professional make up artist who works some days on set with talent and other days from home as a entrepreneur with my own facial serum my schedule varies but I can tell you that the days that I work from home and show up for myself just like I do for clients are more productive and I feel more positive about my day. Showing up for yourself affects your overall mood and productivity level. Now the degree of dressing up and doing hair and make up is up to you just understand that it's the intention behind it is really most important. So put something you love on and do a little hair and make up and see for yourself what I mean.
Ok, now that I have shared that I want to address some questions that I have been asked by women who are already int the work orce or who are looking to re-enter the workforce…