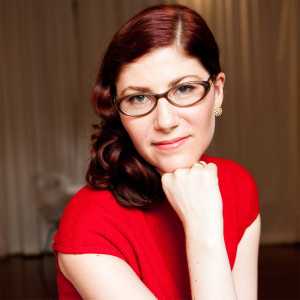 I'm in the dressing room with my private client and she apologizes for her bloated stomach and says, "it's not me – this is not me" as she points to her pooch area as if it were a separate entity. My client admits that she's been experiencing digestive issues and sometimes feels like a stuffed sausage at the end of the day.
Wow I can totally relate
This past winter I dealing with my own health challenges. I found myself with an extra 6 pounds in the pooch area which made me feel less attractive and uncomfortable. I felt like it was something I needed to take care of. But here's the funny thing… my boyfriend loved my pooch and told me it was one of his favorite parts of my body because it was so soft.
HUH!!! WHAT??
Inside I was shocked and it took me a while to process, but here's the lesson. Accepting ourselves as we are, all of ourselves, including bumps, warts and anything else that we think is an imperfection, will make us happier in the end. It's funny that we can find chubby babies adorable yet we can't find ourselves adorable because of a few extra pounds, scars, and imperfections.
Why? Because perfect is boring.
When we feel good about ourselves it shows to others through our attitude. One of my favorite people and founder of Journey Dance, Toni Bergins, as a part of her dancing ritual has her participants rub and tell their bellies that they love them very much. It was a game changer for me.
Here are 3 steps to loving all of "you":
1. Become aware of any self or body part(s) you don't like by keeping a thought journal for two weeks.
2. Accept the part(s) you don't like
3. Send loving messages to that area daily through writing or self-talk (I love you pooch)…
repeat with the other parts
Let me know how it goes for you in the comments section below.
If you want to know more about Journey Dance it's featured in my upcoming book Vetted. You can sign up to get it first here>>http://bit.ly/1tkIabb