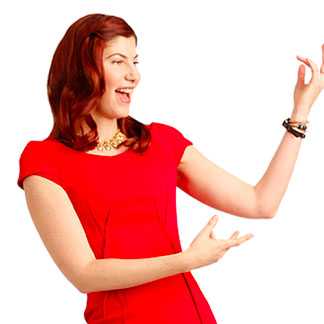 Birthing Six Figure Style has been a process of a few years and has probably been the most challenging project I've taken on.
Feelings of 'is it good enough' and 'will it sell?' surfaced a few times. But I have been able to push through and keep taking action.
Everyday I would ask myself, 'what is the next right action to propel this project forward' and focusing on that small step helped me keep focused.
Also I could not have done this by myself and my team is the biggest it has ever been. Really Rome wasn't built in a day and it wasn't built by one person.
I would like to express extreme gratitude to the following individuals who have helped me on my journey. Some may think 'oh I only did this small tiny thing' but every small piece was crucial to the whole picture. So please give a round of internet applause to:
Marie Forleo – without B-school this wouldn't have been possible

Danielle Scherman – there to save the day on my video shoot day in Kailua
Ali Cocco – who supplied pieces for the Style Truth Bomb videos
Michael Benabib – captured so many great shots of me it was hard to chose
Agata Helena – making me look beautiful
Alex Crane – my task rabbit partner in video crime
Jeremy Goddard – king of cool music and magic maker
Anna Rice – my support rock
Dominique Chatterjee – queen of keeping my words in check
Michelle Rodriguez – branding, big picture, and loving mentor
Anne Samoilov – rock solid launching advice
Chrissy Hoff – Development of site and graphics
Rodd Isberto – Creative Director + Graphics+book layout
Francesca Alexander + Kendra Richards – for believing in me, supporting my vision, and all around cheerleaders
Patou – being there when I most need it
Sandra Gault – strategy+feedback queen
All the b-school babes for their never ending support + advice.
My original mastermind group who supported my vision: Elizabeth Webb, Nichole Wright, Virginia Russell, Tracy Matthews, and Lisa Stillerman.
and my Mom for reading everything + believing in me.
Want in? Check out Six Figure Style HERE.