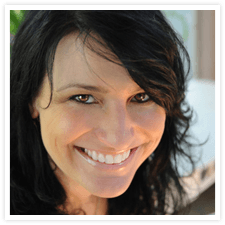 I met Tracy Matthews through mutual female friends who are also amazing entrepreneurs. We were also part of an un-named, now defunct mastermind group which is where I developed the start of Six Figure Style.
I have always admired Tracy Matthews' passion in life and in her work; when I met her she was teaching yoga, designing jewelry, and following a similar extreme healthy eating regime.
Tracy is an eco-luxury custom jewelry designer and a mentor to other jewelry designers. She has spent her life developing her own personal style and has used fashion
as a canvas to express her personality.
Tracy likes to feel comfortable, sexy, feminine, bold, and embraces individuality; she stays away from "trends" if she sees everyone wearing it. She recently rebranded her website and the colors of her brand are slate and grey… blue and red.
Are you developing different products and services which may or may not mesh together well on your website? It happens.
In this video we dive deep into her style and she shares her branding wisdom; we all can learn a lot from her! Tune in for a spirited discussion about branding and style when you have more than one website and major project.
You can find her at tracymatthews.com and flourishthriveacademy.com.
@tracymatthewsny
https://www.facebook.com/TracyMatthewsCustomJewelry
http://pinterest.com/tracymatthewsny/