Last week I heard about Gap closing 175 of their stores and inside I did a silent happy dance.
Why would I celebrate the demise of a huge clothing giant?
Because for years now as a personal stylist I have been tired of the same ol' same ol' safe styles they churn out every season. And I don't like how the GAP mentality is that we should all be dressing generically alike. It has lead to personal style confusion for the consumer and a boring world to look at.
A t-shirt and jeans may look casually cool on a celebrity, but on a 'real person' it just sends the message that you're not 'bringing it' to your lifestyle wise.
We are all unique individuals so why should we dress alike??
The style and fashion offerings for the powerful working woman over 40 aren't so great.
And I have a big problem with what designers are doing these days. Hiding the waist, sack-like drapey crap, cheap fabrics and fabrications, glut of mass market disposable clothing, no stretch, etc. On top of everything, 'designer' clothing isn't that superior.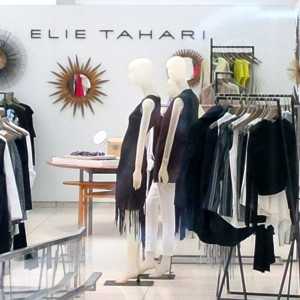 I would love to see the world have more custom design solutions which combine tech and style, just like True Gault does. More companies catering to niche markets, such as soon-to-launch Marge for tall women, and Cushie B, a luxury plus size brand. I would also love to see Elie Tahari bring back their petite line.
Let me be clear… I have no desire to become a designer. The risk is too big and the competition is crazy. But just for a moment I would like to tell you what I would create if I were a designer:
Custom fit and custom designed clothes.
Simple form fitting styles in colors other than white, black and gray, including a crazy color or two.
Rainbow of colors for a variety of natural colorings.
Fabrics with stretch so you could move.
Washable fabrics – because who wants to be a slave to dry cleaning?
Multi-functional clothing that moves with your life, so you can hop from the gym to work or drinks with ease.
What about you? What sort of style companies and products would you like to see in the future?
Tell me in the comments down below.