As an expert in shape analysis for private styling clients, I have to be honest with you. The legging looks good on VERY few women! Most women carry more weight around their hip area, and the legging only makes your ass look larger. (Experts like to call this pear shape, but we women are not fruit! There are way more body types than 4 – see Science of Sexy by Bradley Bayou for more info.)
When the legging came in vogue a while back, I was cursing fashion. Why oh why would designers torture us so? Now I see many women making the grave mistake of attempting to wear skintight leggings. I get wanting a slimmer leg line. Especially when wearing a blousier or bulkier top, you need a slim leg to balance out the silhouette. Here is the best solution, which is currently a little-known secret: boot-cut leggings!!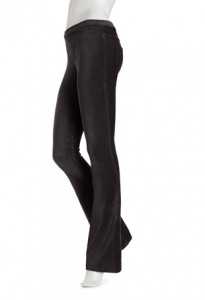 Hue Corduroy Bootcut Leggings
Yes, wearable leggings do exist, and I've been rocking them and loving them. Hue makes them in jeans but also in cordouroy. They are pull-on with faux front pockets, so there's no bulge, only a clean line. In addition to Hue, who kinda cornered this market, Lyssè is another great option in black.
(I hope you will let the cat out of the bag. It's good for all of us – wearers and viewers alike!)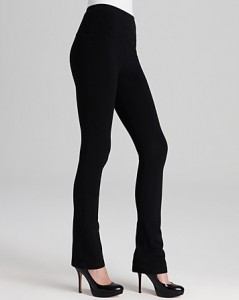 Lyssè Leggings Bootcut Leggings
Here are some more pants that stretch and still look chic+sexy.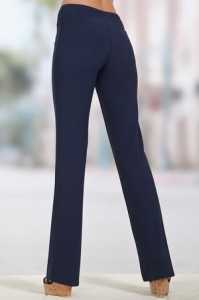 Boston Proper Paris fit perfect travel pant