The spring season brings a lot of new activity and exciting events. This is a busy time for all. I have two weddings to attend in April alone! Can you go from beach to brunch in the same dress? There is nothing worse than spending tons of money on a dress you only wear once. It's a waste of your fashion dollars. Besides renting a dress, which is a great solution, here are my 2 (or 3) cents.
Tips for Buying Dresses That Won't Gather Dust After the Party
1. Look for a basic but flattering cocktail-length dress in a color that could be used day/night and dressy/casual. Here are two examples: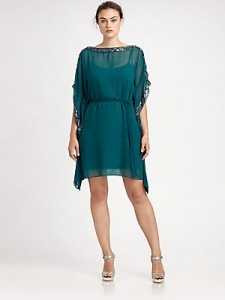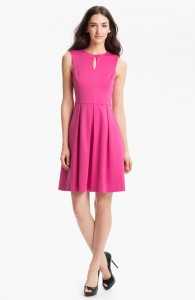 2. Dress it up or down depending on the occasion. Use glam jewelry, a sparkly clutch, and strappy high heels to dress it up. Sandals, a simple cardigan, and classic jewelry will dress it down.
3. Focus on finding an awesome lightweight coat that can dress up anything: jeans, pants, or a simple dress. The right figure-flattering coat can be your big statement when you enter the room.
Six-Figure Style is coming! Wondering what to wear to carve out your niche in the digital fast lane?
Join other women whose business depends on their image>>>>sixfigurestyle.com