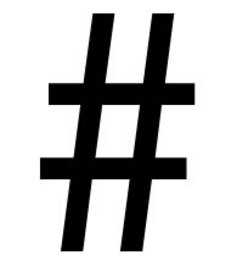 Do you love or hate Halloween? I feel like every year the magic is diminished a little bit.
I would like to bring back the excitement to the holiday.
So what's been rolling around my brain is a little social experiment.
Two years ago I was a Work in Progress and I had other people draw on my dress.
Last year I judged a Halloween contest in Williamsburg, Brooklyn at Adam Aleksander's Gilt City Monster Mash but this year why not open it up globally?
Now with the internet anythings possible right??
Wouldn't you like to win???
Here's how: Enter from now until November 2, 2011
OPTION 1. Tweet #HashtagHalloween to @alexandrastyle with a picture of you in your original+creative Halloween costume with description (humor get's extra points)
~Perfect for those with awesome costumes!!
OR
OPTION 2. Wear the following costume-black pants or black skirt with a light t-shirt on top.
Write legibly with permanent marker on the shirt:
"#HashtagHalloween What's your costume? Tweet @alexandrastyle with pic to enter"
See how many signatures and notes you can collect from others who write on your shirt.
~Perfect for those of you who don't have a costume, are really lazy but want to connect.
AND/OR
OPTION 3. Tweet about this. Retweet RT this link. Talk about this on twitter. Use #hashtaghalloween and @alexandrastyle for reference. Ask your friends to vote for you.
Sample Tweets you can use: Have you entered global #HashtagHalloween costume contest yet? http://bit.ly/ug9nXP Tweet @alexandrastyle
Get in on #HashtagHalloween costume love!http://bit.ly/ug9nXP Tweet @alexandrastyle
USE this link to promote this contest http://bit.ly/ug9nXP (time is of essence so don't delay)
~Perfect for those who want to sit home and watch tv (no costume necessary)
I will be picking a winner from each option who get's posted on my blog and pimped out to the world. Prizes include $100 VISA gift card, Chocolate gift box, and a copy of my book Secrets of a Fashion Stylist.
Wait Alexandra what the hell is a hashtag???
The # symbol, called a hashtag, is used to mark keywords or topics in a Tweet. It was created organically by Twitter users as a way to categorize messages. If you still don't get it you can read more HERE.
We're going to need a global village to make this a trending topic so start tweeting now.
P.S. If you want to re-post this entire post you may due so just please add the following tagline at the bottom.
"Alexandra Suzanne Greenawalt is a personal fashion stylist living in New York City who wants you to love what you wear. Read details HERE."
xoxo yours in trick or treat style,
Alexandra