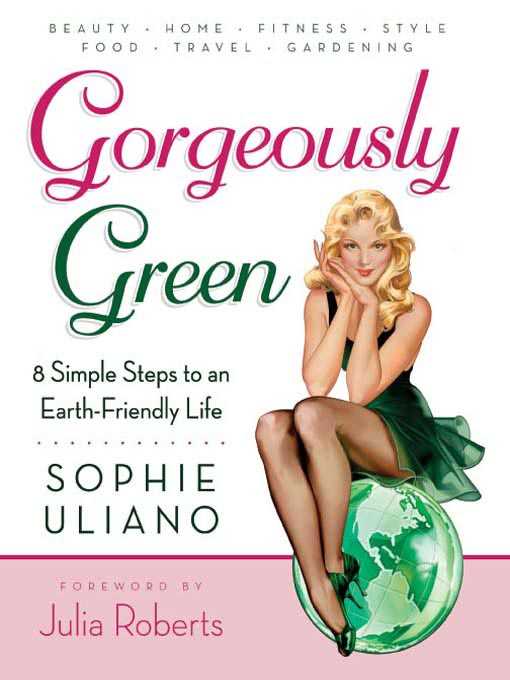 I just finished reading this book, "Gorgeously Green: 8 Simple Steps to an Earth-Friendly Life" by Sophie Uliano and I'm a big fan!
Most of my books I pass on to friends, but this one has so many great food recipes, face recipes, and eco-friendly designer resources that I MUST hang on to it. I especially enjoyed a chapter about soulful shopping. I practice many of Uliano's principles, but one can always become more environmentally conscious – I'm now considering planting kale on my terrace and getting some indoor plants. I highly suggest reading this book – Uliano's tips are invaluable as well as stylish. The book is available for purchase at Amazon.
While we're on the topic of going green, check out Green Beauty Team. Founded by eco-friendly make up artist Kristen Arnett, it is a wealth of organic beauty tips.