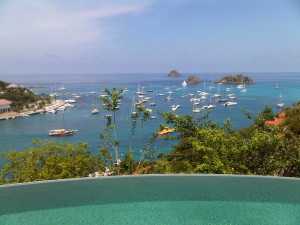 You already know I'm all about STYLE, but I'm also all about EASE in life.
And sometimes, not everything goes my way (the downside of reality, right?).
When I need to pivot and feel better, I go to my "happy place."
Some of my happy places are closer than others. "The Mall" in Central Park reminds me of parks in Europe; Dean & Deluca in Soho, NY; Chelsea Piers pool and sundeck in NYC, and Sifnos in the Greek Islands.
Really, any spot in the Mediterranean that I can float in peace is pretty great with me. You see, I'm a total water junkie.
I can't get enough of water — water is my favorite beverage, I love WATSU (water massage), and I love getting my fill on floating in the MED. It's one of the places I recharge and refresh my system. I should also mention that most all of the art I create is focused around water. Yes, I have many talents!
And, part of adding EASE into your life is de-stressing and relaxing. Knowing where and how is the best thing you can do for yourself.
Where's your happy place, and what do you do when you need to feel better?