What To Wear Wednesdays~
Stylist Tip of the Week: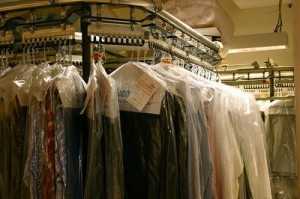 It's summer. It's hot. Why not
LET YOUR CLOTHING BREATHE?
Plastic dry cleaning bags are bad for your clothing as they prevent garments from breathing. Yes, your clothes need air! Plastic coverings can yellow clothing and trap moisture, which leads to mold. So remove pieces from garment bags immediately when you get home and swap out the crappy hangers for good ones.
Your clothes will thank you!