Have you found yourself stuck in your yoga pants … feels so good, but you want to look more stylish+chic?
Join me for the one hour Style & Comfort Webinar

Change how you approach your style and remove the stress of getting dressed every day.
This was a blast! Watch the replay above. Here's what I share:
How to be physically, energetically, and emotionally comfortable in your skin+outfit
MY signature 6 comfort principals:

FABRIC CONTENT
WAIST BAND COMFORT
HOW TO MAKE BELTS WORK FOR YOU
STYLE IDENTITY
DRESS VS SEPARATES
MATCHING COLOR

Best places to shop for comfortable+stylish clothing
Special Guest appearance by Sandra Gault of True Gault Custom Shoes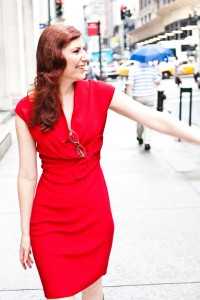 Hey, I'm Alexandra (my friends call me "Lady A")—a style strategist, wardrobe rehabilitator and image expert based out of New York City and the San Francisco Bay Area.
With over a decades' experience styling women of all shapes and sizes under my red-patent skinny belt, the most rewarding part of my job is that I get to revamp the closets of REAL women leading REAL lives.
Real women like you and me.
My mission is to give all women the opportunity to feel amazing about themselves.
Confidence, baby! 
Professional Bio
Alexandra Suzanne Greenawalt is a personal stylist and the author of Secrets of a Fashion Stylist. Her photoshoot styling work has been published in Japanese Vogue, The New York Times,InStyle Magazine, Marie Claire Magazine, Surface Magazine, and many more. As a style expert, her knowledge is a valuable resource. Alexandra has been a guest style expert at several media outlets including Wake up with Al on the Weather Channel, CNN Money, Yahoo Finance, Real Simple, Fab Fit Fun, Shoptopia, and Sheknows, and she is a regular on the women's radio program Luscious Life with Yolanda Shoshana. Alexandra has worked with celebrities such as Jennifer Hudson, Duran Duran, and Antonia Bennett.
Her 5th avenue atelier currently specializes in helping women through a variety of styling packages, including her signature Style Flash, a 60 minute program that kicks style into high gear. Alexandra's unique approach is to nurture each individual's style, working holistically and crafting a personal style prescription to make a lasting impact on each individual's style and image.