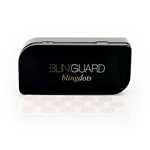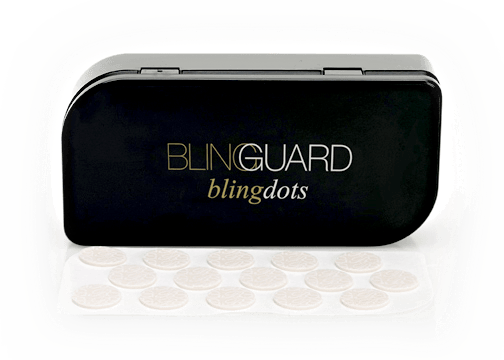 Did you get any big bling this holiday season? Pretty and flashy as your new treasure may be, are your rings or earrings floppy as a result?
I never know when I will be exposed to a new and exciting product that will help my clients.
So imagine my surprise when in the elevator leaving a jewelry party at a chic Gramercy apartment I met dynamic Founder Jenny Moore and CMO Andrea Dinunzio of Bling Guard.
Jenny showed me the back of her earlobe where she was modeling the bling dots, which are disposable earring supports. Andrea was wearing one of the bling wraps, which invisibly keeps your heavy rings in place. No more ring droopage! I loved the concept immediately and knew that some of my clients would love to know about these innovative products. Andrea gushed to me about her newly launched product line, and I asked for samples (which she sent to me ASAP). "I gave a few samples to my clients, who had nothing but positive feedback, and now I'm filling you in!" You can order directly from their website.