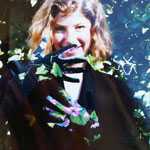 Last night I dreamt that I met Betsey Johnson and her daughter, Lulu, while traveling. I don't usually dream about fashion designers and their daughters, but she's been on my mind lately. I, too, have been disturbed by the news of her declaring bankruptcy. Betsey was the first fashion designer to really pique my interest, thus starting my lifelong obsession and career path.
I remember it like it was yesterday – I was about to turn 16 years old, having fallen in love with a Betsey outfit on Nikki Taylor on the cover of Seventeen Magazine. It was the first time I had ever paid attention to fashion magazine credits. I showed my mom and said I ABSOLUTELY had to have that dress for my 16th birthday. Despite my bratty attitude, Mom agreed to take me into San Francisco to the Betsey Johnson store to get the outfit: an embroidered fitted swing peplum jacket and matching pleated skirt. Upon arrival in the store I didn't see the outfit anywhere, so I asked the sales chick, who almost laughed at me. "That sold out the minute it got here months ago." I was heartbroken. But I did find a flower printed cotton dress with a fit and flared peplum black jacket to wear over. The dress came with matching long gloves. It was a hit for my 16th birthday party and made for excellent fashion shoot material in the backyard. I was hooked on fashion! I loved the transformation that became possible.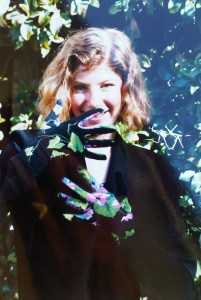 This August, when I was working with a client in San Francisco on Fillmore Street, I was heartbroken to see the Betsey Johnson store shuttered. It's a sad day since I credit her as a catalyst in my life's work as a style mentor. Here's to you, Betsey! Your stores will be missed and we hope to see your cartwheels on the catwalk again in the near future.