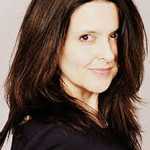 Anne Samoilov is a full-time mom, business + launch strategist whose main goal in life is to simplify the so-called complex and difficult steps to achieving your dreams into simple, actionable steps. She's also the creator of the White Space Solution book and creator of the revolutionary online training program Fearless Launching.
Anne's desired style is
powerful, beautiful, feminine
I like love to feel a little drama too (though that rarely happens lol!)
Always casual – left over from living in California.
Very west coast casual rocker chic (LOL, DID I JUST TYPE THAT?)
Very sheryl crow lol
Tune in to see what solutions and ideas Alexandra provides…
If you would like to follow along you can see the pinterest board built specifically for Anne here: http://bit.ly/17RksWV
If you want to experience your own style transformation check out my Six Figure Style program (registration is closing down soon)