Spring is a time for rebirth, change, and more color! We come out of our winter hibernation and spring cleaning feels natural.
As humans it's easier and healthier for us to live harmonious with the seasons and that's why you should never do a full juice cleanse in winter…yep those juice places never tell you that.
I'm contemplating a move and fantasizing about how I will move on and leave behind the majority of my 'stuff'. You see, after two winter seasons away from NYC I'm no longer attached to my stuff, it doesn't have the strong hold on me it used to.
So the methods I'm going to use are easy and quick but not for the faint hearted. It is great for people who have too much stuff or a crammed closet; none of which they wear. So here's how to cut through:
Go to the first area you want to attack!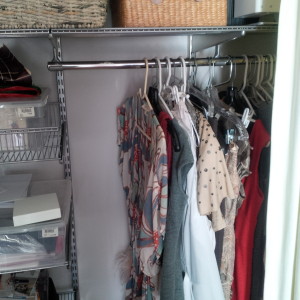 Close your eyes and think about what items you love and that fit your current body and life then hand pick those items (putting a number on your goal like 10 items per rack or area). Thank the rest of the rack for serving you and then get rid of everything else without going through it.
My theory is if you don't miss it now you won't miss it later. It's the same when you store sentimental items for a few months and then when you revisit them it's easier to let them go.
The greatest part of this process of letting go is that it leaves room in your life for greater things to come.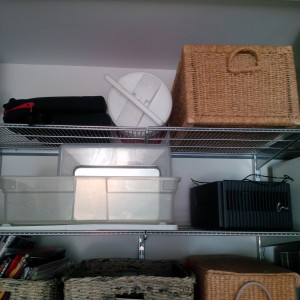 Speaking of greater things to come Closet Clarity is currently being re-tooled for the better. There will be more demonstration videos and a revamped workbook. So if you want help with your closet and don't want to go at it alone jump on this list and get a special bonus when it re-launches HERE.