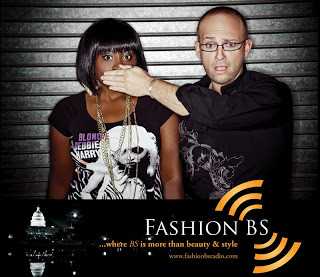 I can't believe it's been 4 WEEKS since our last post and a lot has happened since you last heard from us! First, we got hit by the "Teen Revolution," then we took a trip down south and experienced the "Miami Heat," at Rock Fashion Week, and finally "'Weave' Got" a lesson in Weave 101 with celebrity hairstylist Amoy Pitters.
On this week's episode, we take you inside
Fashion for Pawsâ"¢ (F4P). The Washington Humane Society's 4th annual program that infuses the nation's capital with cutting edge high fashion, an extraordinary crowd of VIP's, fashion and animals lovers alike.
LISTEN NOW – www.fashionbsradio.com | SUBSCRIBE – http://feeds.feedburner.com/FashionBs | Rate on iTunes!