Here's the thing about the maxi dress…I used to be very opposed to it because I saw so many women on the street abusing the maxi or just wearing a maxi which made them look pregnant when, unfortunately, they weren't knocked up.
The maxi is a lot of fabric and a big print maxi on a small, petite woman can overwhelm her natural beauty.   So, I thought it was imperative that I provide the "guide" to to wearing the right maxi.
If you are under 5'2", avoid the maxi. You need height to pull off a maxi. Sorry ladies! It's just not flattering and you'll thank me later.
Most women with an hourglass shape need waist definition in their dresses, so going with the maxi below is ideal; this style is also good for inverted triangles-women whose shoulders are wider than their hips. Small chested women will appreciate this maxi as well, due to the bust ruching.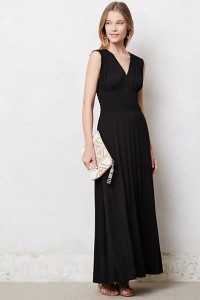 (By the way, I liked this maxi so much I bought one in red for myself!)   The typical high waisted maxi is great for women hiding a pooch and those who have a rectangular shape-hips, waist, and bust all around the same width.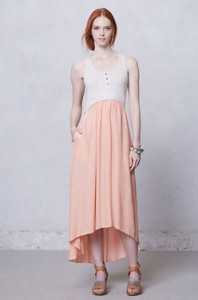 Now, if you need to minimize your bust while playing down your broad shoulders, this is the maxi for you.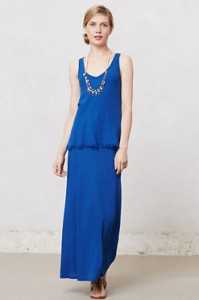 A great maxi for women whose hips are wider than their shoulders, this one gives the illusion of wider shoulders.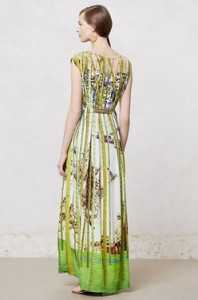 If you are looking to slim a lighter colored panel, here is the way to do it. Plus this dress will minimize your bust.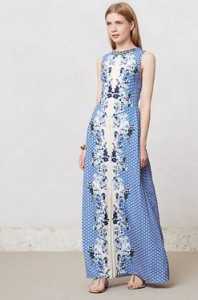 Now, NO ONE looks good in this maxi! Stay FAR away from potato sack cuts.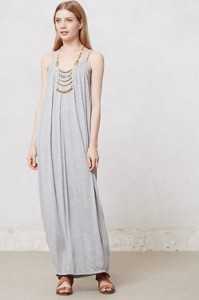 Also, stay away from tube maxis with elastic fold over which adds weight at the waist. No one needs to add weight to their waist, except maybe skinny models who need to eat.