It was 2006 and I had my fashion styling portfolio online. I had my house of portfolios book too but that didn't seem like the ticket to getting hired in the future in my books.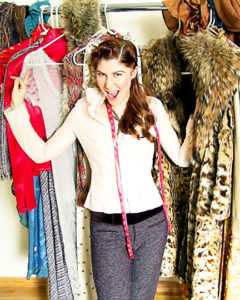 I realized that clients in addition to seeing my styling work ALSO needed to see what I looked like.
So I hired a photographer friend to take my photo and my friend Agata to do my hair and makeup.
I styled my outfits of course and set up a rack of clothing behind me.
I learned the hard way that a hangar should not be sticking out of my head.
And what happened?
Almost Immediately after posting my pic I started getting calls to audition for reality tv shows,
fashion shows like Tim Gunn's new tv show project.
Me on TV?
I've probably auditioned for over 20 different on camera projects and didn't get cast but it didn't matter.
I had my styling work which was my calling.
But I was more visible.
And that made me easier to hire.
People could get a sense of me and my brand just from one photograph.
Over the years I've always seen the value of having great photos and being ahead of the curve.
Recently I worked with a client who was in a career transition.
And halfway through our working together something magical happened.
She was interviewing for the biggest job position of her career.
In my books this was no accident. She had already told the universe by hiring me that she was ready to uplevl and play a bigger game.
And then she GOT the job!!!!
And then they asked for a professional head shot that in her mind would be tiny like on linked in.
So I suggested she add my Style ICON photo shoot package onto her Style Re-invention.
As a current client she was eligible for a special rate.
She wavered and wasn't sure.
Her questioning was" why should I spend all this money when the photo will be only inches?"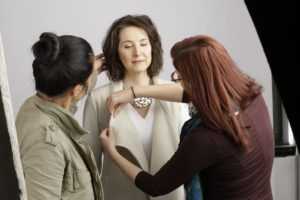 Very valid point but that photo will be everywhere and these days online photos are used everywhere.
From social media profiles, to your email signature, on linked in, in press releases, google, ext …it goes on and on.
Let's face it your photograph is CRUCIAL in this day and age.
Wouldn't you love it if that photo looked amazing and represented your best image, your desired image?
YES YES YES!
Would you like your own styled photo shoot with enviable photos?
Check out my STYLE ICON photo shoot package here.