With prices in Australia skyrocketing, The Sydney Morning Herald consulted fashion experts on their favorite sites that Australians could shop online, overseas. My picks? SaksFifthAvenue.com and Anthropologie.com. Read the full article below!
Top ten overseas fashion sites
By Sandy Smith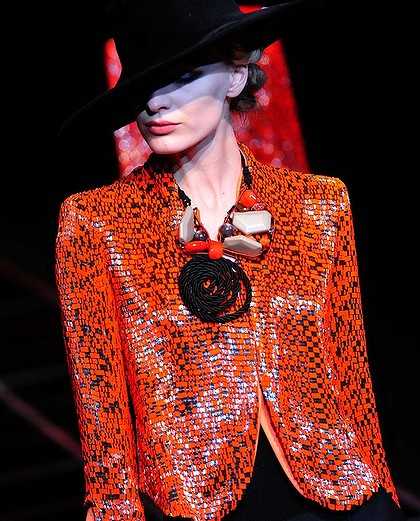 For the best international fashion at a fraction of the price, overseas online sites are the way to go.
With the Australian dollar soaring and fashion you can't buy at home just a click away, it's never been a better time to update your wardrobe and shop overseas for the best in online style.
David Jones' announcement last week of shock profit falls along with an admission they need to start taking online retailing seriously, highlighted just how far behind the times some of Australia's leading retailers really are.
From a relatively low base in Australia, online retailing is growing fast. 27 per cent of Australian online sales are with overseas-based online retailers according to a recent NAB survey. International sales increased by 40 per cent in 2011, while domestic sales grew 25 per cent.
Advertisement: Story continues below
It's not hard to see why. As well as beating Australian retailers on price and choice — up to $1000 of clothing from overseas retailers is tax free — some clothing giants outside Australia are targeting shoppers through social media and new apps as well as offering free shipping, making it even more tempting for Australian customers to compare products and prices and buy fashion items on the go from a mobile phone or tablet.
We asked fashion editors, stylists and experts in New York, London and Sydney for their top ten overseas fashion sites. This is what they said.
ASOS.COM
Who likes it?
The UK retailer scores highly with Choice and British consumer group Which? and is the top choice for Wendy Mak owner of Australian stylists, Smitten With Style.
What's so good about it?
"Asos are terrific for on-trend, fashionable pieces across a range of price points from a variety of brands," says Mak. Best for 35s and under "looking for the season's latest trends direct from overseas," she adds.
How much is shipping?
"Shipping is free and most importantly, returns are to a local processing centre so you only pay local postage to return something if it isn't right," says Mak. Standard shipping within 6-12 days.
SAKSFIFTHAVENUE.COM
Who likes it?
Marisa Remond, publisher of women's lifestyle media website, the Sugar Network Australia and Alexandra Suzanne Greenawalt, stylist and fashion expert, based in New York City.
What's so good about it?
"For shoes and handbags, there's nothing like a US department store, and their sales put Australian retailers to shame. If I'm after a specific designer item I know I can always rely on Saks," says Remond.
How much is shipping?
$19.99 USD Express shipping offer valid with orders of $99 USD and more until April 1.
NET-A-PORTER.COM
Who likes it?
London celebrity stylist Gabrielle Teare, and Sydney fashion stylist Maia Liakos, who has styled celebrities such Katy Perry, Miranda Kerr and Janet Jackson love the luxury designer fashion site.
What's so good about it?
"They have a team of stylists who put together looks so you can shop individual items or complete looks, they ship quickly and have a great returns policy," says Liakos. "The labels Net-a-Porter stocks are hard to find in Australia," adds Remond.
How much is shipping?
?20 – 2-3 working days
THE OUTNET.COM
Who likes it?
"I love the Outnet for a designer bargain," says Shop Til You Drop magazine Editor-in-Chief, Justine Cullen.
Part of the Net-a-porter group, this fashion outlet sells discounted designer womenswear and accessories. "You can find some amazing bargains here and they have flash sales too," says Liakos.
How much is shipping?
?16.50 – 2-3 working days.
TOPSHOP.COM
Who likes it?
Royalty and celebrities: Kate Middleton, Lindsay Lohan, Rihanna and Kate Moss. Scores highly with consumer group Choice.
What's so good about it?
Designers at high street prices alongside fashion items for the budget conscious. Stylists' tips, podcasts, videos of fashion shows and interviews.
How much is shipping?
Currently offers free standard delivery on all orders over ?100. Standard delivery up to 9 working days – ?9.
MY-WARDROBE.COM
Who likes it?
Marisa Bell, Online Fashion and Beauty Editor from the UK's women's magazine Red Online.
What's so good about it?
"While we all dream of owning the latest catwalk must-haves, the cleverest shoppers combine a mix of high street with a few standout higher-end pieces. My-wardrobe is my one stop destination for affordable investments with a twist," says Bell.
How much is shipping?
£26.00 – 3-7 Working Days
SHOPBOP.COM
Who likes it?
US celebrity stylists Rachel Zoe and Marisa Remond.
What's so good about it?
"I love Shopbop for its eclectic mix of US labels, and the fact that you can get things shipped for free or just $10 seals the deal," says Remond.
How much is shipping?
Free for orders over $100 USD otherwise $10. Delivery 7-20 days.
LUISAVIAROMA.COM
Who likes it?
"It has a lot of lovely Italian labels at great prices," says Gabrielle Teare.
What's so good about it?
"This Italian-based site offers the best clothes, shoes and accessories from designer heavyweights – think D&G and Valentino. Savvy users snag items here that they'd be wait-listed for elsewhere," says Marieclaire.com
How much is shipping?
Free shipping
ANTHROPOLOGIE.COM
Who likes it?
Alexandra Suzanne Greenawalt and Justine Cullen.
What's so good about it?
"Beautiful styling and quality goods at a great price," says Greenawalt.
How much is shipping?
"They offer $25 flat shipping to Australia no matter how much you buy, which is a smart way to encourage me to buy much, much more than I ever intend to," says Cullen.
FIGLEAVES.COM
Who likes it?
Online Retailer Of The Year at Lingerie Insight's UK Lingerie Awards and second in the clothing category of the UK consumer group Which's online shopping satisfaction survey.
What's so good about it?
One stop online shop for lingerie, loungewear, underwear, clothing, swimwear, nightwear and shapewear. Over 100 brands ranging from AA to K cup.
How much is shipping?
£5.50. 5-10 working days