If you're lucky you will find yourself in moments of complete aw and inspiration with the people you meet in your travels.  A few years back I met Alexandra at the Rich Happy and Hot event in New York.  We have been tweeting each other ever since.  I adore her style and how she really understands what it means to have your signature style.
In this 3 part series we virtually go to New York and look into Alexandra's world while she shares her secrets of her Six Figure Style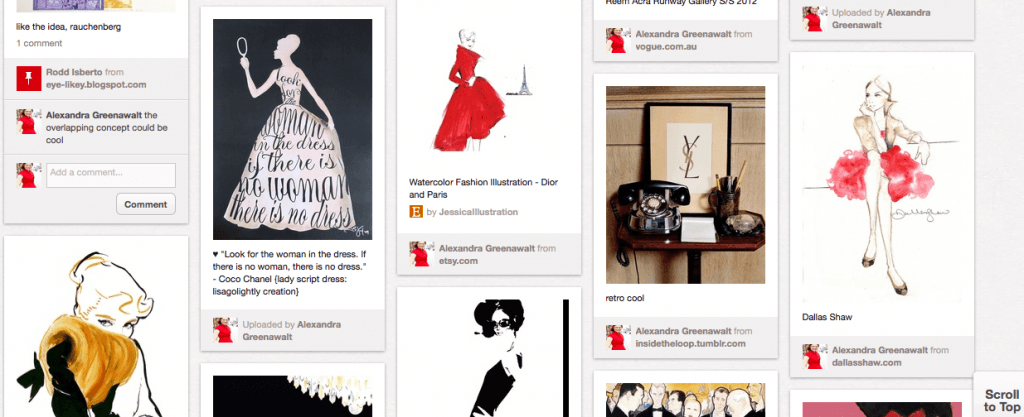 1. Define/develop your signature personal style
by Alexandra Suzanne Greenwalt
Start by brainstorming words you feel represent your style. Add how you want to feel in your clothing. Freewrite this for 3 minutes and don't filter any words. Later go back and circle the ones that stand out most to you. Open a Pinterest account and start a board called "MY STYLE." To get ideas of what this can look like, check out my Pinterest boards Click Here to view.
Don't limit yourself to images of clothing. Look at flowers, plants, interiors, art, fabrics, and more.Then step back and ask yourself which colors would most represent the message you're trying to convey. Consult this chart for color
2. Align your style to your entire branding and offerings.
How can you bring your style into your website? Use colors, fonts, graphics, and a great photo of yourself. Having amazing photos that are on-brand is crucial to give you a leg up. People hire people; they don't hire strangers or hire from websites without profile photos. Don't be a mystery behind a curtain. Put yourself front and center and be proud. For info about how to take amazing photos, click here to see my post here.
Use your branding colors not only in your wardrobe but in your professional space, website, videos, takeaway materials, Twitter profile, Facebook page, and everywhere you can think of.
3. Infuse everything in your world with your style
They say how you do one thing is how you do everything. So how can you infuse your style into every ounce of your business? For me it's how I dress, what healthy gourmet snacks I serve to my clients, the Nespresso choices I offer, my letterpressed white and red business cards, and special handwritten notes to my clients. I'm always thinking about how I can make the client experience richer and fuller.
Now it's your turn. Make your Pinterest inspiration board and, in the comments below, share a link to your new style board.
This is the tip of the iceberg of Six Figure Style-link sixfigurestyle.com, my new online self-styling program for up-and-coming superstar female entrepreneurs. It's designed to take you step-by-step through upleveling your style + your brand image.

Stay in the conversation! Sign up for FREE for tips to create the life and business you really desire