Fashion Fit Lab
Find the Right Shirtdress for Your Figure
If You Have Full Hips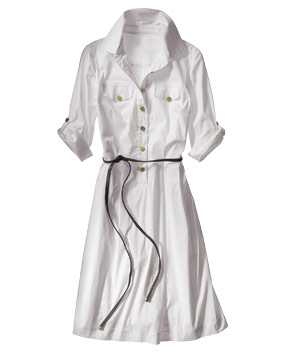 Look for: A defined waist, which nips you in at the middle, and a roomy A-line silhouette that offers a forgiving fit below. "A-line dresses in a woven cotton or a not-too-flimsy synthetic blend mask the lower body," says Alexandra Greenawalt, a New York City–based stylist. Another trick: Opt for styles with buttons that stop at the waist to prevent pulling across the hips. Also, choosing a defined waist nips you in at the middle. Knee-length hems are the most slimming.
Avoid: Below-the-belt pockets, which add bulk.
To buy: Tory Burch cotton-poplin dress with cotton lining, $350, bloomingdales.com.
If You Have a Straight Figure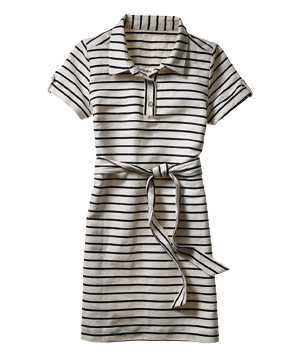 Look for: Prints or three-dimensional details—ruffles, pleats, breast pockets—to add oomph to a boyish frame. "Cinched styles are especially great if the skirt area has some fullness to create curves," says Greenawalt.
Avoid: Unaccentuated waists that make you look shapeless, says Staples. Plain and solid-colored silhouettes will also create the same effect.
To buy: Kate Spade New York cotton-linen dress, $325, katespade.com (available May 1).