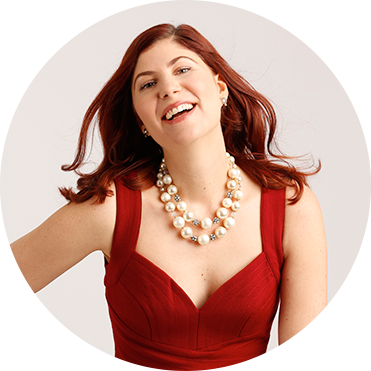 Hey, I'm Alexandra — style strategist, wardrobe rehabilitator and image expert based out of New York City (Fall & Spring), Brentwood California (Winter), Europe (Summer).
With over fifteen years of experience styling women of all shapes and sizes under my red-patent skinny belt, the most rewarding part of my job is that I get to revamp the closets of REAL women leading REAL lives.
Women who understand that curves come and go—and that a closet crammed full of haute couture doesn't guarantee happiness…
…or a good fit, for that matter.
Real women, like you and me.
When you're in alignment with what looks and feels good on you, then you'll love what you wear . . .And when you love it, you'll wear it.
Simple, right?
Love,
Alexandra
"Lady A."
Say Hello!
Email: ag@alexandrastylist.com
Pinterest: I love to pin. Join me?
Facebook: It's a virtual style fest, up in here.
Instagram: @alexandragreenawalt