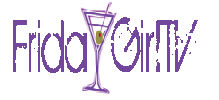 Fashion Forward-Alexandra Greenawalt, Alexandra
By Friday Girl on May 29, 2012 in Style
"My name is Alexandra Suzanne Greenawalt and I am a personal stylist and fashion expert based in New York City. I have over ten years experience working on-set with the world's top photographers and celebrities, as well as on call for busy individuals looking to inject serious style into their lives." Read on to jump into the fashion forward world of Alexandra Greenawalt..
FG: How would you describe your personal style?
AG: Sophisticated chic with an edge.
FG: Name 5 items every woman should have in her closet.
AG: Perfect metallic evening purse, which holds exactly what you need for the night. A statement light coat-your coat is your calling card in NYC. Perfect colored (maybe RED) dress to pull out when you need to nail it. A unique piece of jewelry which will get you noticed and a light layer like a shawl or pashmina, in a pop of color which can be multi purpose.
FG: Who is your fashion icon and why?
AG: Daphne Guinness because she's not afraid to show that being unique is sexy. Love her hair and her respect for couture.
FG: What fashion trend is your least favorite?
AG: The harem pant because it makes one look like they're in a diaper. So unsexy. Seriously what guy wants to see a woman in a harem pant. Dresses are so much more flattering.
FG: What the weirdest item in your wardrobe?
AG: For a shoot once I took white fabric and braided into this 8 foot long rope as a prop. But it's totally wearable as a wacky scarf.
FG: What is your style philosophy?
AG: It has to be wearable, comfortable, be the right color and cut for you, and fit into your personal style branding for it to be a winner. Be disciplined in maintaining your criteria and you will look and feel amazing. Life is too short to just look 'ok' or 'nice'. Love what you wear is my mantra.
Please visit my website at alexandrastylist.com. I offer packages on my website but I can also custom build one based on your needs. I would love to hear from you!