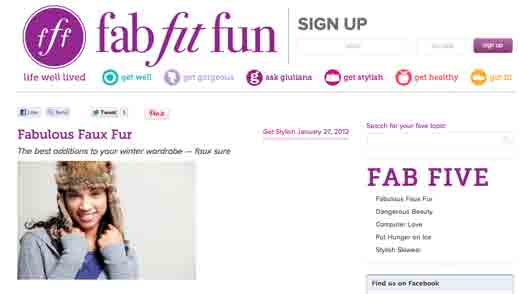 I was interviewed by Giuliana Rancic's website, FabFitFun, on my favorite faux fur pieces. Keep reading to check out my selections!
There are a few things a girl should never fake including (but not limited to) diamonds, marriages, and a certain bedroom activity. However, when it comes to fur, we say bring on the faux! If you're feeling the chill this winter, warm up your wardrobe with our favorite faux fur pieces. No paint removal (or guilt) required!
To keep up with the fantastic furry trend we chatted with the amazing New-York based fashion stylist/style expert Alexandra Suzanne Greenawalt to get her tips to pick fabulous faux fur! Check out our latest slideshow that will keep you warm and stylish all winter!