As seen on GalTime By Katie Parsons
What woman wouldn't want to look instantly younger and blur any imperfections? When it comes to beauty choices, there are simple ways to erase the years.
Make up: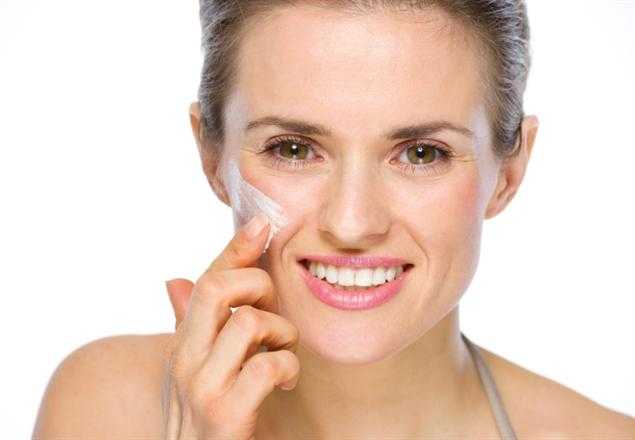 Andrea Ducharme is GalTime's resident makeup expert and the owner of The Makeup Artists. For women to have youthful, fresh faces, she gives the following suggestions:
Skin first! Long before makeup is applied, women need to take special care of the skin underneath. Ducharme recommends daily gentle exfoliation. "The bonus is makeup will go on smoother and stay on better without dull, flaky skin getting in the way," she said. (Moisturizing is key, and once that is done, Lancome is on a mission to smooth over facial imperfections in under one minute with its newest skin care innovation, Visionnaire [1 Minute Blur]. CHECK OUT HOW IT WORKS IN THE VIDEO ABOVE!)
Use the right foundation. Texture, color and the proper application matters when it comes to foundation choice. Invest in the right primer, sponge and foundation brush to ensure foundation is applied perfectly every time.
Accent your cheeks. Peachy/rose tone cream blushes work for most light to medium skin tones, and warm golden plum is great for deeper complexions. "Tap a bit of the cream blush on your apples with your ring finger and just blend out and up towards the hair line," Ducharme said.
Mind your brows. "If eyes are the windows to the soul, then the brows are the all-important frame," said Ducharme. Start with a professional shaping session, and use both pencil and powder in a shade slightly lighter than your natural brown color.
Thicken lashes. In addition to mascara, apply waterproof black eye pencil to the upper lash line. Accent lashes by using neutral eye shadow and avoid shimmer or frosted textures that will emphasize drooping eyelids.
Pump up your lips. Use a lip pencil to make lips look fuller, and also to keep lipsticks from feathering into fine lines. Choose lip colors that are soft tones, like dusty rose, soft plums or fleshy peachy pinks and avoid dark or extremely bright tones. Satin to creamy textures are more flattering than mattes.
Go nude with nails. Use nude shades on your nails in order to pull off a younger-looking appearance. "Dark or extremely bright tones can emphasize aging hands," said Ducharme. "Nudes always elongate the fingers."
Fashion:
When it comes to making youthful wardrobe choices, personal stylist Alexandra Suzanne Greenawalt has the following suggestions:
Stay relevant. "Purge clothing that is older and outdated," said Greenawalt. Go through your closet a few times each year and get rid of things that have a distinctive stamp of a different set of trends.
Wear body appropriate clothing — no matter what your age. Find clothing that flatters your body type, even if it means shopping outside of your designated demographic area. "I worked with a client in her 60's who had an amazing body at size 4. Age wise, stores were pushing her into drapy, boxy clothing but that aged her. It made sense for her to wear current styles that fit her body well."
Wear face flattering colors. As women age, their colors change. Choose colors that will accent youthful features, and detract from aging ones. "If you wear soft gray, wear black under your face or it will bring out the wrinkles and imperfections in your skin." Greenawalt suggests getting a full professional color analysis to determine what shades look best on you.
Whatever your choices, remember that making the right ones can serve as an instant confidence boost.
"Choosing the right makeup is just as important as wearing clothing that flatters your figure. Both give you confidence that people notice," said Ducharme.