faq2
faq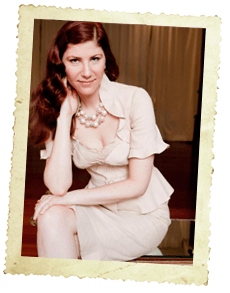 Who is your typical client?
I'm currently working with women who have experienced some sort of change in their life and desire to work on their image. Many of my clients are mothers, wives, entrepreneurs, leaders in their industry, and trailblazers. The myriad of style motivations includes building a company, transitioning jobs, moving to a new city, pre- or post-pregnancy, getting in shape, and divorce. Even though every single one of my clients is unique, they all share and value the link between success and image.
What is it like to work with you? 
You'll quickly learn that I am down to earth, funny, and easy to work with. There will be times where I stretch you a bit to try on things you would never take off the rack, but I will never force a style on you that doesn't help exude your amazing natural essence.
What if I don't live in New York? Can you help?
Absolutely. We can work via Skype, e-mail, and telephone. I've even had clients fly themselves and their closets to New York City to dissect their wardrobes and shop with me in person. I also travel to Marin County, California twice a year to work with clients.
I'm still trying to lose 5 pounds. Should I hire you now or later?
This is a very common question. Five to ten pounds are really not going to make a difference in our work together, and we can certainly shop for items that are good for fluctuating sizes.
Do you get a commission based on how much I purchase at a store?  
Unlike personal shoppers, I do not make money based on how much you spend. My fees are for my time and expertise.
Do you dress your clients to look like you? 
I may be a chameleon and dress by what inspires me in the moment, but I do not ever impose my personal style on my clients. I help my clients unearth and explore their own personal styles.
Do you only dress models? 
No. While I do have extensive experience in the fashion world dressing models, many of my clients are real women with real bodies. It is fairly common for my clients to have challenging size/fit issues, such as wearing different sizes on the top and bottom.
Can you make me a dress? 
I do not sew personally. However, I do work with custom tailors to create one-of-a-kind creations for clients. See my post STYLIST VS DESIGNER to learn about my approach.
Where will our consultations take place?
Our work will always begin at my 5th avenue atelier in New York City in order to identify the best colors, styles, and designers for you. Depending on the service you choose, our work will then move to editing your closet followed by a full-scope styling revamp, or directly to streamlined shopping.
How do we get started?
The best way for us to get started is for you to narrow down the styling service that is best for your needs and then complete my client questionnaire. I will contact you soon after to answer any questions you may have and to learn how I can serve you.
With that said, let's get started! Simply complete and send my Client Intake Form, and we'll be on our way.